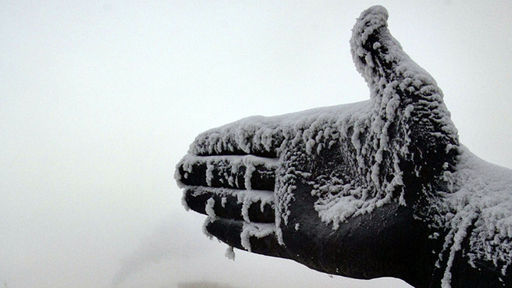 MUSIC DOWNLOADS FOR PURCHASERS OF INUKSHUK
About the tracks...

"Lancaster Sound" -- this original instrumental by Greg features John Reischman and the Jaybirds: John Reischman on mandolin; Jim Nunally on guitar; Nick Hornbuckle on banjo; Trisha Gagnon on bass; Greg on fiddle. It was written on a cold winter night in the midst of research about the Franklin crew. In August, 1845, sailing from Baffin Bay into Lancaster Sound, Franklin and crew met up with a whaling ship. This was to the be their last known encounter with other Europeans.

"Lady Franklin's Lament" features the world-music folk quartet Mighty Squirrel: Caridwen Spatz on fiddle and vocals; David Keenan on National guitar; Nova Devonie on accordion; Greg on bouzouki. The melody has its roots in a traditional Irish fiddle tune of the era (1860's), The Croppy Boy, and the lyrics are from a popular broadside, also from the era.

Lady Jane Franklin, John's wife, was in the public eye almost constantly during the years in which no one knew what had happened to Franklin and his men. She made the most of her public stance as tragically stranded, romantic celebrity, to pressure the Admiralty to send rescue crews after the men, mostly to no avail. Meanwhile, she organized and funded numerous searches for the men, largely paid for out of her own estate. Though she was possibly the best traveled woman in all of Victorian England (having traveled everywhere from Tasmania to British Columbia to Africa), she never actually sailed to the Arctic after Franklin.

Side note:

"Inuk" is the Inuit word for "man" or "person."

"Katajjaq" is a competitive, Inuit singing style involving vocal overtones (not unlike Tuvan throat singing) and mimicry of animal sounds. Typically, it involves two women standing very close, face-to-face, and singing at each other until one of them loses breath, or concentration, or starts laughing.
All about "Fiddler's Dream" the CD
"Gorgeous material--timeless, otherworldly and uplifting. Truly a one-of-a-kind disc." -- Dave Higgs, Nashville Public Radio

"...Oh-so pleasant to listen to--diverse, dreamy, dynamic, and utterly delightful. The four vocal tracks are sung by Spatz's wife, Caridwen, whose absolutely gorgeous and ethereal voice is perfect for the Celtic flavors that are intermingled with the twin-fiddle and hot-picking tunes. This is a joyful album full of strength and gentleness." -- Bluegrass Unlimited

"Greg Spatz is one of those musicians that flies under the radar of most people, if you aren't paying attention. Immensely talented (impeccable technique, rock-solid rhythm, and a facile, bluesy sound) with a keen ear for spot-on performances, Greg is a fiddle-player's fiddle player." --Audiophile Audition

"A world class debut...beautiful vocals backed by elegant bouzouki. Simply put, Fiddler's Dream is a dream come true!" --Bluegrass Now

"Fiddler's Dream is exactly what a traditional recording ought to be in the early 21st century, a thing both of its time and of the times that created these styles and traditions in the first place. It's all accomplished with skill, taste and heart." --Rambles.net
Fiddler's Dream Track notes
Fiddler's Dream:
My version of this fine old-time tune comes primarily from Missouri fiddler Lyman Enloe (via my pal, Iowa fiddler, Al Murphy) with a bit of Ted Lundy and Benny Martin thrown in for good measure. Not especially dreamy in mood or tempo, sorry – makes a good novel title though! In all likelihood this tune is cousin/sibling to other old-time and Celtic numbers such as Fiddler's Dram and Give the Fiddler a Dram and (later in the evening) Fiddler's Drunk and Can't Play Anymore.
Caridwen's Waltz:
I wrote this tune shortly after meeting my lovely wife, Caridwen. Named it after her and presented it to her as a gift (along with a new house) for our first celebration of her birthday together; at the time of actually writing the tune I suspect I was thinking more about Kenny Baker. His music, that is.
The Parting:
Caridwen learned this mournful traditional Celtic song from an acappela recording of Mary O'Hara. There's a tragic history behind the song and Mary O'Hara's recording of it, but that's a story for another time and place. She and I had been playing and performing "The Parting" for some time before inviting David Keenan et. al. to add the stunningly subtle Squirrel-sound backing, with which we were Mightily pleased.
Valse Des Fourmis:
Caridwen wrote this song while we were at the Squaw Valley Writer's Conference where I was teaching (incidentally, the best writing conference on the planet), staying at a ski chalet owned by a Frenchman and decorated with many, many heads of deers, deer antlers and other deer parts. In addition to the deer remnants, all rooms of the house were littered with the carcasses of ants and other dead bugs, but one room, we discovered midway into the conference, actually rained live ants from the ceiling. The guest staying there was awakened in the middle of the night by these falling ants and fled. Caridwen got a song out of it. In French, of course. Special thanks to Tal (Caridwen's oldest) for helping us figure out the chords and bass line.
Rufty Tufty:
An old, old three-part dance tune, possibly English, maybe even dating from Medeival times. I learned it from my first fiddle teacher, Rick Tiven (though I'm not sure where he got it), with whom I always played it as a twin fiddle number, unaccompanied, as here.
Bash Bish Falls:
Bash Bish Falls gets its name from a Native American tale involving false-accusations of marital infidelity, death, generational curse-mongering and bodies being sent over the falls, Bash Bish being the young Indian beauty falsely accused and sent to her death over the falls. None of this I knew, growing up in Western Massachusetts and swimming there at the Falls, a favorite regional swimming hole and recreational area. Only after writing the tune and settling on Bash Bish as its namesake did I learn the scary/ominous myth behind the name, which, to my relief, seemed more or less appropriate for the mood of the tune. Note: Though the Jaybirds Stellar Jays recording of Bash Bish Falls was released first, this is actually the first, earliest recorded version of it – a bit more down-tempo and featuring the Monroe-style twin-fiddle sound I had envisioned for it at first.
Old Sport:
Another tune I learned from the fiddling of my pal Al Murphy. I think he got his version from his friend John Hartford, but beyond that my knowledge of the tune's origins gets murky. When it came time to record and Squirrel-ize it (old-time meets Celtic meets bluegrass meets hunting plaid) I was pleased at how nicely the Celtic-style bouzouki backing suited Old Sport, whether or not the tune's roots warrant it.
Lady Franklin's Lament:
This song is based on the tragic story of Lord John Franklin (my great-great uncle on my mother's side) who went to seek the elusive Northwest Passage in 1845 and died, along with all 128 of his crewmen, on King William Island. It is the singlemost tragic and disastrous story of Arctic exploration on record. Though Franklin himself died early on (after only two winters frozen in), according to Inuit testimony some crewmen lived as long as another 3-4 years before all gradually dying of scurvy, starvation, lead-poisoning, botulism, cold, cannibalism and, well, death. More info above, with the music downloads.
Inisheer/The Blackbird:
Inisheer is a contemporary Irish air written by Thomas Walsh, named after a wee island just off the west coast of Ireland (sometimes considered the seat of authentic Irish culture and tradition). Caridwen learned it from a piper friend of hers years ago, taught it to me, and we've played it as an unaccompanied duet ever since. The Blackbird is another tune I learned from Caridwen. With its crazily crooked shape it's a sure jam-buster at any session or leg-twister at any dance, but still loads of fun to play.
Dream Angus:
Shortly after the birth of her second son, Caridwen was singing this lovely Scottish lullaby, trying to induce sleep, when it occurred to her: "Angus! That's a fine name. I'll call him Angus!" With his fierce red face and fearsome fiery will, it seemed absolutely appropriate (and still does). The Angus named in the song is a mythic figure something like the Scottish version of the legendary sandman, drifting around the Scottish highlands and moors selling dreams to mothers desperate to have their kids finally fall asleep so they can maybe get a wink of sleep themselves (or practice the fiddle, cook rabbits, and mend socks).
Little Rabbit:
One of my all time favorite old-time tunes given the full-on Jaybirds treatment with double-tracked twin fiddles. Nuff said.